I'm writing this post late as I'm still catching up on the book club readings for March!
Here are my thoughts for February picks.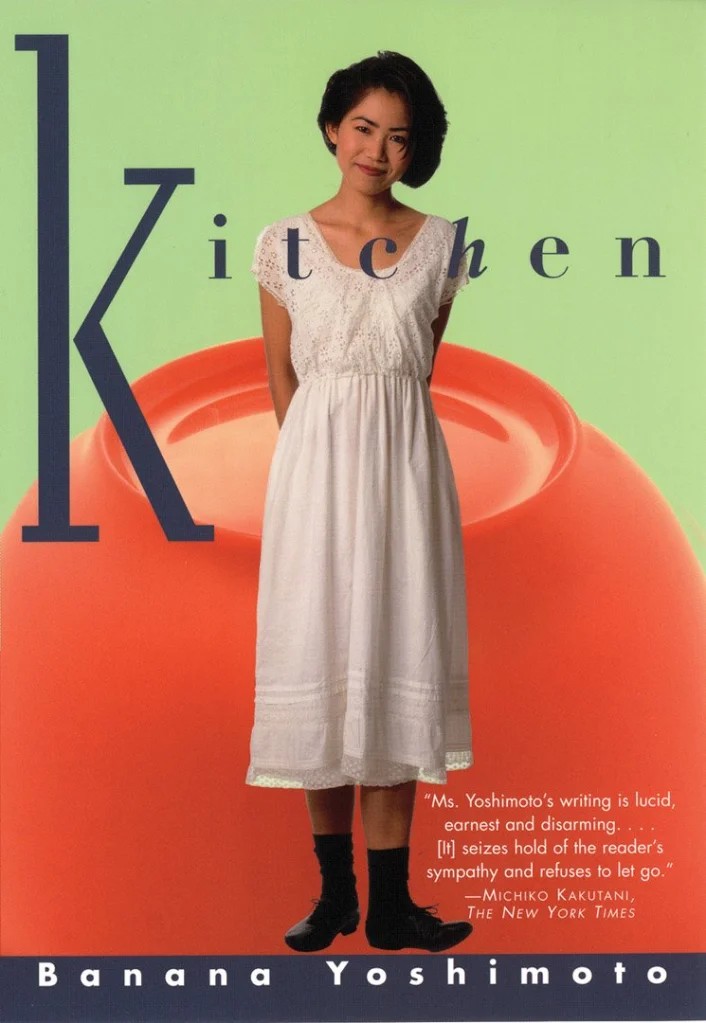 Kitchen by Banana Yoshimoto
Kitchen is a short stories collection that contains Kitchen and Moonlight Shadows, both of which deal with the theme of grief. The depiction of loss is presented in a realistic and raw manner, the impact on both the bereaved's mental and physical health. The second short story is based on a few fantastic elements, that makes it more heartwarming.
However, some things did make me uncomfortable in Kitchen. Although the representation of LGBTQIA+ characters is a positive one, the other characters keep misgendering the transgender woman character. As well as a self-harm joke that was unnecessary. It is to be remembered that this translation was published in 1988.
Almond by Won Pyung-Sohn.
Life has not spared Yunjae. Diagnosed with a mental disorder that prevents him from understanding human emotions and social codes, he is quite the outsider. His mum and grandmother worked hard to help him, but life stole them away from him too. Alone to manoeuvre his mum's hospital situation, rent, school and his future, his condition not making it even harder, Yunjae's choices end up bringing him both regrets and… someone else. Gon. Gon who has had his own kind of harsh life, Gon, to whom Yunjae has stolen the most precious moment in life. Together, with their own differences, they grow and tentatively lean on one another, even if it takes a lot of hurting and betrayal in between. And Yunjae is maybe not as 'abnormal' as others make him be.
Almond is a novel that, once open, has to be read in one sitting. Yunjae's voice, his detached, naive but philosophical approach to humans' questions and ways of life, gives the writing style this easy, intriguing flow. Joosun Lee, the translator, truly did an amazing job in transcribing into English the emotional intelligence Yunjae expresses; an emotional intelligence I came to associate with South Korean writers in this minimalistic and accessible writing style they tend to use (Hwan Sok Yong, Nam Joo Cho) and that makes their story so compelling.
This book is not an easy read by any means. Although Yunjae is not always grasping the situations he is faced with, reading violence through the graphic descriptions of someone who acts like a simple spectator… makes for a pretty shocking experience (trigger warnings for: physical violence, animal cruelty, minor character death etc.) And once again, there is this "Han" feeling that I found in every South Korean title I've picked up in the last two years, this inherent melancholia and pessimistic resentment, that leaves the reader with a heavy heart as we watch Yunjae's life turn from terrible to absolute heartbreak.
I found the development of this book both a total surprise as a reader and a beautiful choice by the author, especially for a debut novel. The ending kept me on the edge of my seat until the very end and it was quite an emotional one.
The author claims to stay impartial to social problems in her writing but her story very much denounces the harsh reality for children, school bullying and class elitism in South Korea.
This story is, in short, about a monster meeting another monster.
One of the monsters is me.

Won Pyung-Sohn also depicts how hard the single-motherhood experience is in the country… Timing was, reading that part felt suffocating. The newly elected president will rip struggling and discriminated against single mothers, of the very meagre financial support they finally had come to get from the government.
Yunjae is not the monster they portray him to be… and even if he feels less than others… What about the people that saw what happened to his family… And refused to help? The book doesn't shy away from picturing humans' inherent selfishness and quick blame of others for the things we hate about ourselves. Yunjae's words cut deep in these passages:
People shut their eyes to a distant tragedy saying there's nothing they could do, yet they didn't stand up for one happening nearby either because they're too terrified. Most people could feel but didn't act. They said they sympathized, but easily forgot. The way I see it, that was not real. I didn't want to live like that.
To witness Yunjae's and Gon's growth, how vulnerable and brave they both are in the terrible, terrible things life (the author too) throws at them… I was extremely grateful to read their story.
The ending comment of the translator left me contemplative… as I too agreed with him. Obviously, we cannot talk over the author but it is interesting to think of what this book would have come to be outside of South Korea's homophobic society.
As an ARMY especially, Yunjae's wanderings in the bookshop and the books he's read made me smile: Demian (that we are reading very soon for this challenge, I believe) and Siddhartha by Herman Hesse.